Properly cleaning and sanitizing healthcare facilities and surgical sites has never been more important. While there have been several advances in technology and preventative measures to reduce healthcare-associated infections (HAIs) and surgical site infections (SSIs) over the years, there's always room for improvement. In an effort to maximize cleanliness, manage pathogens, and create sterile environments for surgical work, the Association for Health Care Environment has created a new certification training for hospital, surgery, and healthcare cleaning professionals. The Certification Training for Surgical Cleaning Technicians (CSCT) is a way for cleaning professionals to go above and beyond the previous standards of cleanliness. Since this training is not yet standard in the industry, working with a company who has committed to advancing their sanitization standards offers several benefits. Here, we'll discuss why you should check if your cleaners hold a Certification Training for Surgical Cleaning Technicians (CSCT). 
What is the Certification Training for Surgical Cleaning Technicians (CSCT)? 
The CSCT certification program was created by the Association for the Health Care Environment to help cleaning professionals excel in managing pathogens and undergo innovative training regarding techniques that are specific to cleaning and sanitizing operating rooms. The program creates a new standard for surgical environmental service technicians who are responsible for cleaning and disinfecting operating rooms. Since operating rooms are fast-paced environments that have a lot on the line, the CSCT is meant to help professional cleaning technicians excel, regardless of the situation at hand. Individuals who undergo the CSCT certification program receive streamlined training using resourceful tactics and proven methods. 
Due to ongoing safety measures in response to the pandemic, the CSCT certification program is now available as a virtual, interactive three-day workshop. Full participation is required, and training is efficiently paired with program materials, a participant guide, a facilitator guide, and a CCST Toolkit. In order for participants to receive their certification, they must demonstrate in-depth knowledge of the high standards of surgical cleaning taught throughout the workshop. 
During the course, the training covers a broad range of topics to help technicians understand the importance of performance and self-awareness when working in such a dynamic, complex environment. Some of the topics that are covered include surgical suite infection prevention, cleaning and disinfecting, problem solving, communication, and the impact on patient outcomes. 
Why You Should Hire Cleaners with a Certification Training for Surgical Cleaning Technicians (CSCT)
Once an individual undergoes the CSCT workshop, they can be certified to become a train the trainer, or T-CSCT. These individuals are then capable of training frontline employees, thus maximizing their impact of the workshop. Since the program is designed to set a level of expertise for managing pathogens and practicing innovative techniques specific to operating rooms, it only makes sense that you should hire cleaners with the CSCT certification. Some of the other benefits of working with a cleaning company committed to ongoing education, training, and excellence within the surgical filed include the following: 
Expert Pathogen Management 
One of the biggest benefits of working with cleaners who hold a CSCT certification is the increased expertise on pathogen management in the operating room. This includes utilizing pathogen-fighting procedures and going above and beyond industry standards for cleanliness and thoroughness. Individuals will also learn about infection prevention using proper personal protective equipment (PPE), how to handle bloodborne pathogens (BBP), and what to do to stay in line with CDC precautions.
Innovative Cleaning and Sanitizing Techniques
CSCT certified cleaners understand how to execute proper sterile room cleaning and disinfecting techniques. This includes a detailed understanding of the chemicals required to disinfect different equipment and surfaces, the most effective cleaning procedures, and how to handle high-touch areas in the operating room. These techniques are paired with the proper safety measures, so that CSCT certified cleaners understand how to identify and report any hazards in the OR and resolve safety issues without having to rely on healthcare staff. For a comprehensive surgical site cleaning, the CSCT program also teaches individuals how to properly handle medical waste, solid waste, and recyclables. 
Understanding of Proper Operating Room Procedures and Protocols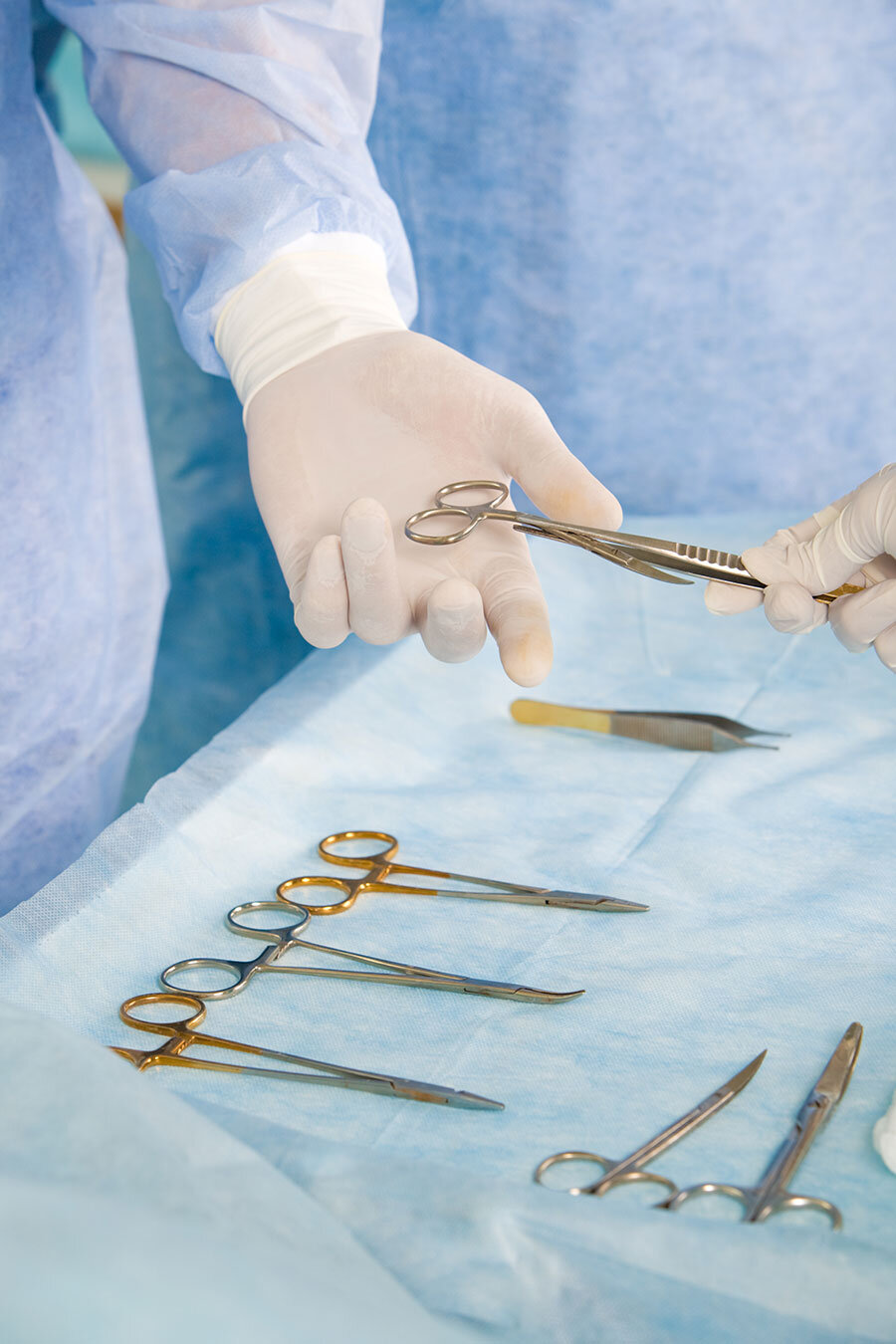 The operating room functions differently than an office or school. With such a fast-paced environment that has little room for error, cleaning professionals need to understand the procedures and protocols to maximize the prevention of pathogens. The CSCT certification program helps individuals navigate the complexities found in the OR so that they can work in conjunction with healthcare professionals. The goal is to get the job done right without causing any disruptions to the operating room. 
Improved Critical Thinking in the OR
Due to the fast-paced environment in most operating rooms, professionals need to be able to think critically and in a moment's notice. The CSCT training program educates cleaning professionals on critical thinking and decision-making skills that are specific to the OR, so they're able to act independently and on their feet when they need. This helps to enhance surgical suites without utilizing any of the hospital or healthcare facilities precious resources. 
Effective Communication Skills
Speaking with healthcare staff such as nurses, surgeons, and facility team members require a certain level of communication and understanding. The CSCT certification program helps instill customer focused communication skills that improve the ability for cleaning professionals to actively listen and understand the needs of those in the OR. 
At Bee Line, we're dedicated to the ongoing education and training of our employees to ensure that our standard of cleanliness is the highest in the industry. Due to this commitment, we've enrolled our staff into the CSCT certification program. Now, we have the knowledge and resources to take your surgical cleaning to the next level. Using our extremely high sanitization standards and in-depth training, we make terminal-cleaning a breeze. When you pair the CSCT certification with our High-Level Black Light auditing, you can be confident that your space has been left spotless. 
Bee Line compliance managers also hold a Certificate of Mastery in Infection Prevention (CMIP). This process requires a rigorous three-phase certification program that provides graduates with the comprehensive ability to facilitate infection prevention care to all clinical environments. CMIP Managers understand the ins-and-outs of all types of microorganisms, such as viruses, bacteria, fungi, and pathogens, as well as types of chemicals, and how to apply them to make pathogens disappear. They're also trained on precautionary measures to increase the safety of everyone involved and ensure that the proper hand hygiene, use of personal protective equipment, and respiratory hygiene is completed.
We understand that cleaning professionals are responsible for a lot more than basic janitorial services, especially in the operating room. That's why Bee Line is dedicated to delivering unbeatable cleaning and sanitizing services to healthcare facilities, surgical sites, and operating rooms. To partner with Bee Line, the leader in surgery center cleaning, contact us today. We'll provide you with a comprehensive quote for your surgical cleaning needs and ensure that your site is left 100% clean and disinfected to help reduce the chance of HAI or SSI transmission.  When it's all said and done, you can't find a more innovative and all-inclusive professional cleaning company anywhere but with Bee Line.
We're dedicated to helping you get started on the path to cleanliness. Call Bee Line at 312-BEE-LINE or message us today to get started.